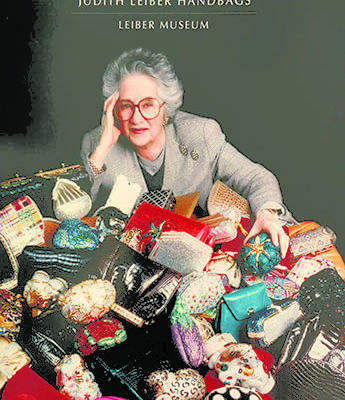 Author, former professor and artist Lawrence Kallenberg was a London Terrace resident until his passing in October of 2018. We became friendly at the gym, where he shared his extensive knowledge of NYC history as we chatted on our stationary bikes. Larry was a fixture at the gym, dressed in black against his ample grey-white hair, sweater tossed over his shoulders, cajoling and lifting weights. He spent most of his career working out of his studio apartment, creating models for jewelry and sculptures.
SS: What attracted you to London Terrace when you first moved?
L: When I decided I was going to move, my rule was if I could touch the damn ceiling without stepping on a chair…I would not want to live there. What I wanted was an alcove, and I wanted a view. When I first moved in here in 1984, I had a view inside. When they became a co-op, I seized that opportunity. And it didn't cost all that much and I paid it off in three years.
SS: You made jewelry models for places like Tiffany's and Cartier. What were some of your favorite things to create?
L: Earrings were very popular because you don't have to size. Pins were the most fun, but nobody wears them anymore! And then rings, but rings you can size. So when I was working for Tiffany, I had the same model three different times so that it could be cut down or expanded. That was fun. The metropolitan museum of Art was fun because I would work with the curators. (Judith) Leiber was fun because it was always a collaboration […] of all the people that I worked with she was my favorite. Tough, tough lady but she knew her stuff. Once she gave me a Teddy Bear..'I like the way it slumps' she says.
SS: Were you familiar with the neighborhood at the time?
L: No. I spent the first four years of my life in Brooklyn. Then, I moved up with my friend at Washington Heights. After I moved out I looked for a place near the jewelry district. So I found a place in 33rd and 3rd. But I could touch the ceiling. So I moved here. During our interview Larry explained that his craft became obsolete when the designs and models could be computer-generated. It was Judith Leiber who saw his talent and extended his career by involving him in her creative process. He was gratified when she invited him to a retrospective of her work which included and celebrated his contribution. He will be missed by his LTT friends and neighbors.