By 1929, Henry Mandel owned the city block bounded by Ninth and Tenth Avenues and 23rd and 24th streets. The land was once owned by Clement Clark Moore, who wrote 'T was the Night Before Christmas, and was located across from the fashionable Millionaire's Row. Mandel hired the architectural firm of Farrar & Watmaugh to design the massive complex, which was built in two phases.The central structure, comprised of ten adjoining buildings, was completed in 1930. A year later the four imposing corner structures were added. The complex contained 1665 apartments comprised of 4.000 residential rooms. Mandel's dream was grander still.
He filled London Terrace with state-of-the-art amenities that included: a 75′ x 35' pool, an acre of gardens, a building-wide intercom system, on site shopping, a free page-boy service, a telephone message service, a penthouse community room, a roof top play area for children, a deck exclusively for children and another roofdeck furnished like it was located on a ocean liner. The pool, roofdeck, gardens and intercom system are still in use today.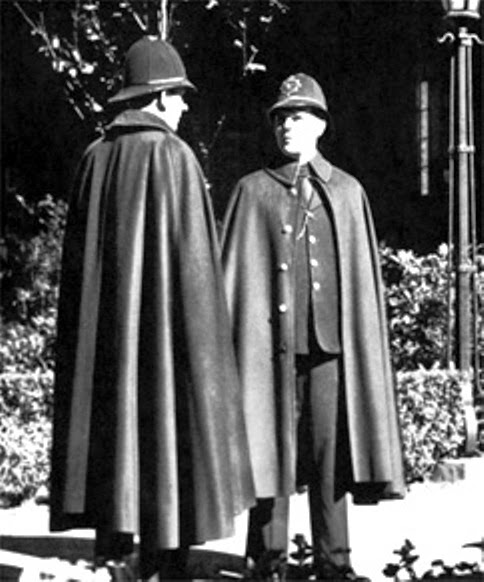 Given the scope of the project and the achievements of its developer, Henry Mandel, there have been various stories told throughout the years about London Terrace and Mr. Mandel including one which was reprinted on this site and taken form the LTT Building site.
That version of the story was recently contested by an historian who sent me Henry Mandel's obituary from the NY Times, published at the time of his death in 1942. So his death, rumored to have been caused by a suicidal jump from the roof, is just another dazzling piece of the embellished history of this Chelsea landmark.
In 1948, the building was divided into two parts and sold to separate management companies. The Kriesel family bought the corner towers and the ten middle buildings were sold to four partners, which included two electrician brothers and a mason. The towers went co-op in 1986 and the centre buildings, known as London Terrace Gardens, remain as rental units to this day.