Frankie Yap and Bill Miller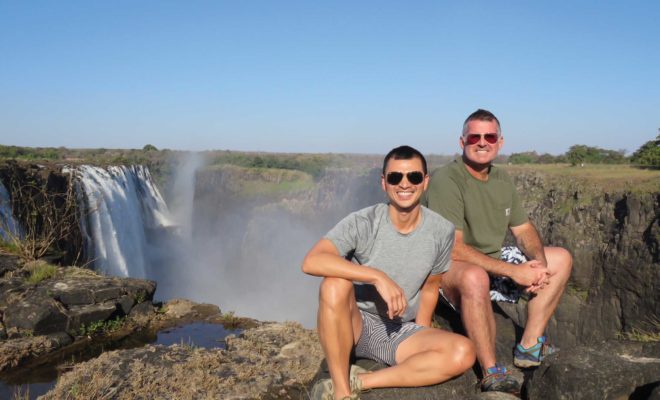 SS: What about LTT attracted you?
FY: The amenities, sense of community and being a classic NYC building is our ongoing attraction. We've lived here for 3 to 4 years as shareholders and 5 years as renters in the gardens.
SS: How does LTT compliment your lifestyle?
BM: Proximity to work and conveniences to its sense of community. We met 23 year ago and have lived in many areas of the city but we felt that Chelsea was our true home. It offers art, food and nature in close proximity and LTT's pool and health club are an added bonus.
SS: What are the changes in the neighborhood that appeal most to you? Any that don't?
FY: The addition of the Highline has been wonderful as well as the new businesses that have popped up in the neighborhood: Empire Diner's resurrection, and the new Pepe Gaillo. And one of the best Ramen places in the city Ju – Men.
You mentioned proximity to work. What kind of work do you both do?
BM: After being executive assistant to CEOs in Branding and Architect and Design firms I changed careers. Earning a Master's in Education I've been a teacher for 13 years and have taught at some very prestigious private schools such as the Ross School in the Hamptons as well as the East Village and currently The Little Red School House in Greenwich Village
FY: I've been involved in retail visual merchandising, marketing, visual display for 20 years and it still excites me every day.
SS: What does that entail? Did you go to school specifically for that?
My goal is always to create compelling, innovative, multi-sensory store experiences. My clients are ABC Carpet and Home Republic, Anthropologie/Urban Outfitters Victoria's Secret and The Gap. I attended NYU and earned a degree in Marketing and I minor in Art History.
SS: Since I've known you travel has always factored into your plans.
BM: Yes, we both have a passion for travel, along with music and fashion.