Discover the Endless Uses of Newell Farmland Products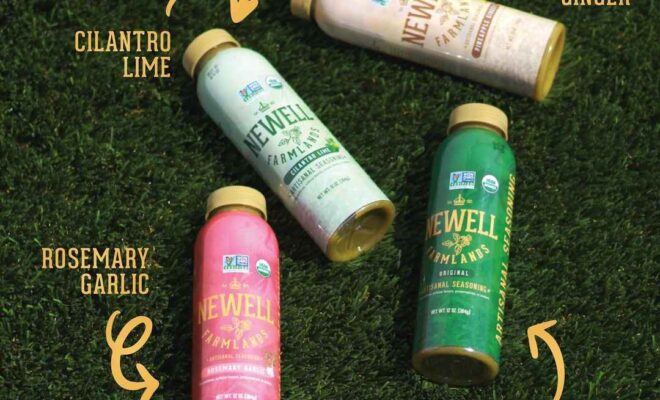 When I first discovered Newell Farmland Products at the Chelsea Green Market last summer, I was immediately drawn to their Original Recipe blend and the Cilantro Lime. As someone who is always watching my weight, I was happy to find seasonings that had no added sodium or fat. But what really sold me was the fact that these seasonings were bursting with real flavor – a little goes a long way.
One of the things I love most about these products is that their uses are virtually endless. I've even used the Original Recipe blend to create a delicious and healthy salad dressing by mixing it with balsamic vinegar, oil, and mustard. And I always keep a batch of this dressing on hand for salads.
Another favorite use for the Cilantro Lime seasoning is as a marinade for salmon. Whether I grill, bake, or air fry the salmon, it always turns out delicious. And I've also had great success using the Rosemary Garlic blend in sheet pan meals with chicken, potatoes, peppers, and onions.
But these seasonings aren't just great for entrees – they're also perfect for eggs. I love to add a little bit of the Original Recipe blend to my scrambled eggs, along with whatever cooked veggies I have on hand. And a spoonful of the seasoning at room temperature is the perfect finishing touch for poached eggs.
And let's not forget about the Pineapple Ginger blends – it's my go-to for cooking swordfish. Whether I grill, pan-fry, or roast it, the flavor is always amazing.
I should also mention that these products are organic, which is important to me. And the company ships its products with refrigeration, which is a nice touch. And if you buy all four seasonings, shipping is free.
Overall, I am extremely impressed with Newell Farmland Products. These seasonings and dressings have quickly become staples in my kitchen, and I highly recommend them to anyone looking to add delicious and healthy flavor to their meals. And I want to clarify, I don't represent the company in any way, this is just an honest review of a satisfied customer.