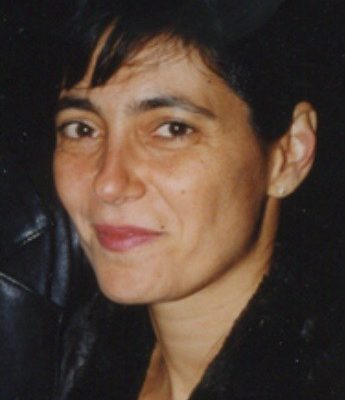 ME: Thanks for taking the time to meet with me Daphne. In reviewing your bio I learned that your entry into the field of documentary film-making was an evolution which began during an internship. Since then you've worked on a range of award-winning social and political documentaries for HBO, PBS, Bill Moyers, and NBC, among others.
DAPHNE PINKERSON: Yes, along with my business partner at Blowback Productions, Marc Levin, we've created a variety of work, focused most recently on the impact of economic changes on regular working people. Hard Times: Lost on Long Island followed upper middle income people who lost their jobs when the economy crashed in the fall of 2008. We chose Long Island because it was the birthplace of the suburban American Dream. These were people who had done everything "right" – they went to school, many of them got higher degrees, they got married, had kids, bought homes.
But when the economy contracted many of them couldn't find work again. They even tried blue collar jobs, but no one would hire them.
M: Why was that?
DP: Employers assumed they would quit when the economy recovered. So the film followed them over the course of about a year and half. It was frightening to see how quickly you can go into a financial tailspin.
M: This is a recurrent theme in your films. When you produced Schmatta: Rags to Riches to Rags in 2009 how did that come about?
DP: Well, it was really the idea of Sheila Nevins, our Executive Producer at HBO. Marc and I wanted to do something on the economy. Sheila suggested covering the subject through the story of the Garment Industry. We were a bit surprised because most of the industry had been outsourced. We weren't sure exactly how to tell the story. But she said, "You'll figure it out." She is sort of an oracle in that way. She will give you hints of ideas, and then you have to sort of go on this journey to figure it out. It was absolutely fascinating to work on. There were in fact some designers and factories still left in the Garment District in midtown and it opened up this amazing hidden history – at least to my generation. It ended up being a film about what happened to manufacturing in this country through the story of the garment industry. I grew up believing that people in this country no longer wanted to work on assembly lines, elbow to elbow. But in reality it was a vibrant industry with incredible diversity and upward mobility. There were producers, and managers, and accountants, and pattern makers and on and on. Tragically, once the industry outsourced the assembly line jobs, most of the white collar jobs got sent overseas as well. Once again, these educated workers never imagined that their jobs would be at risk or that almost their entire industry would be out-sourced.
M: My first job out of school was working for a boutique and I had the opportunity to visit the showrooms of some world class designers; Oscar de la Renta, Bill Blass, walking around 7th Ave and 38th St and jumping out of the way of dress racks being rolled through the streets as your film depicts. I read that Sheila had a relative in the Triangle Shirtwaist Factory Fire. Was that the inspiration for your next film Triangle: Remembering the Fire?
DP: Yes, her Great Aunt Celia died in the fire. She was only 17 years old and just recently arrived from Russia. That was likely her inspiration for asking us to make the film about the garment industry. Then when she realized that it was the 100th anniversary of the fire in 2011, she asked us to make a commemorative film just about the fire. Just as with the outsourcing, it was the same story – putting profit over people. The owners of the Triangle Factory even put themselves at risk. They were at work the day of the fire. They had been told that it was too crowded, that they should practice fire drills. Sprinklers did exist at the time, but they didn't want to spend the time and money to install them. Luckily for them, they were not on the floor where the fire started and they were able to escape through the roof.
M: In 1988 you launched South Africa Now, a weekly half hour news program which was broadcast on PBS, CNN World Report and ITN. How did that evolve?
DP: Danny Schechter, who many people may know as Danny Schechter the News Dissector from Boston, started a renegade news program here in NYC on South Africa during the press restrictions under apartheid. The major US news organizations weren't covering anything because they were afraid of getting kicked out of the country. So we hired local camera people to cover stories and they would just mail the tapes to us. I had just gotten a master's degree at the School of International Affairs at Columbia and focused on southern Africa in much of my course work. So I was very excited to help him out, and that is where I really cut my teeth in production, editing the stories together for a weekly half hour news program for a network called ITN at the time.
M: What brought you to London Terrace?
DP: I dreamed of living in London Terrace for years! I have worked in Chelsea for decades and spent many evenings at the restaurant on the SE corner of West 23rd Street and 10th Avenue. I would stare out the window and swoon over the building. I was entranced by the pool with its mosaics and oversized floor vases. I have always been attracted to pre-War architecture. Maybe it is because my mother is European. London Terrace just has such a grand, romantic, old world feeling. Finally, my dream came true and I moved into a one bedroom in 470 first and then down the street to 410 to a two bedroom with my husband and daughter about 5 years later in 2003.
M: Your most recent project, Class Divide, covers the hyper gentrification affecting many large cities. Will people have an opportunity to see the film before it airs on HBO in the fall? I know that our readers will want to see it given that in particular you've addressed our neighborhood, Chelsea. Certainly I've seen a great deal of change over the last 19 years living here. What drew your attention to covering this story?
DP: HBO wanted us to do another film about the economy and the growing gap between rich and poor. We traveled to a number of states to try to develop the story. Then one day Marc and I were sitting on the High Line at West 26th Street and 10th Avenue looking through the big billboard frame there. We saw the Elliott-Chelsea Houses in one part of the frame and Avenues: The World School in the other part and realized the story was right here in Chelsea. Every day there seemed to be another luxury building going up and longtime businesses and residents were getting priced out of the neighborhood. We thought it would be intriguing to see what it all looked like from inside the housing projects looking out and from outside looking in. We met with a number of people in the neighborhood from all different socio-economic backgrounds. But in the end the most unusual perspectives were those of young people on both sides of 10th Avenue at 26th Street – the projects on one side and Avenues on the other. The film showed at the SVA Theater on West 23rd Street as part of the DOC NYC Film Festival and won the jury prize for its category. Part of the award is a week-long run at the IFC Theater on Sixth Avenue, just north of Bleecker, beginning April 13th.